High-Level Launch of the Ocean Decade and Ocean Decade Laboratories
- First International Ocean Decade Conference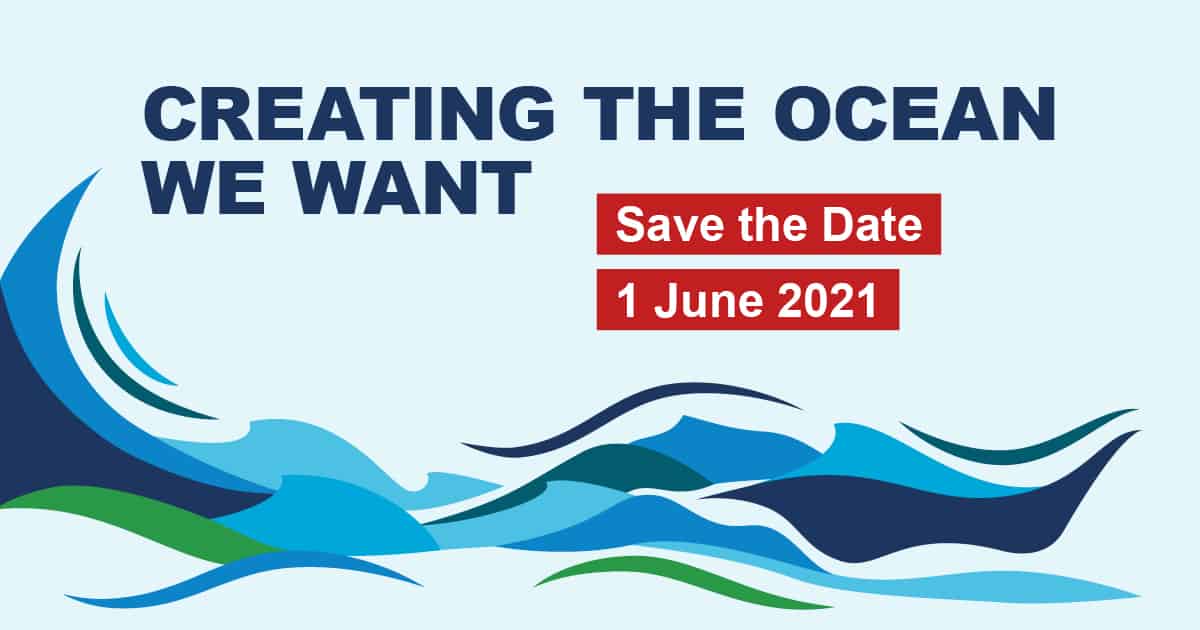 Creating the Ocean we Want
The ocean is the largest ecosys­tem on Earth and cen­tral to the sur­vival of nature and humankind. But the ocean is also under mas­sive threat. More than ever before, sci­ence and research are being called upon to join forces with pol­i­cy­mak­ers, soci­ety and eco­nom­ic actors to pro­tect and sus­tain­ably man­age the ocean. To achieve this vision, the Unit­ed Nations Gen­er­al Assem­bly pro­claimed 2021 to 2030 as the Unit­ed Nations Decade of Ocean Sci­ence for Sus­tain­able Devel­op­ment – the "Ocean Decade".
With the can­cel­la­tion of the in-per­son ses­sions of the First Inter­na­tion­al Ocean Decade Con­fer­ence in con­se­quence of the COVID-19 pan­dem­ic that were orig­i­nal­ly planned for May – June 2021, you are invit­ed to cel­e­brate the start of the Ocean Decade with a series of re-struc­tured vir­tu­al and hybrid events start­ing from June 2021 to mid-2022.
Join a col­lec­tive glob­al move­ment to cre­ate the Ocean we Want!
A promi­nent vir­tu­al open­ing at 1st of June 2021 marks the offi­cial start of the series of events that will make up the re-struc­tured First Inter­na­tion­al Ocean Decade Con­fer­ence. Engage with world lead­ers and oth­er stake­hold­ers from diverse stake­hold­er groups includ­ing sci­ence, indus­try, UN agen­cies, phil­an­thropy, gov­ern­ments, NGOs, civ­il soci­ety and com­mu­ni­ty lead­ers, media, and arts and humanities.
"Ocean Decade Lab­o­ra­to­ries" will pro­vide inter­ac­tive ses­sions from mid-2021 until mid-2022 to cat­alyze part­ner­ships and co-design Decade Actions. The sev­en par­tic­i­pa­to­ry Lab­o­ra­to­ries will fos­ter dia­logue on over­ar­ch­ing Ocean Decade themes: inclu­siv­i­ty, solu­tions-based ocean sci­ence, region­al action, and resource mobi­liza­tion, among others.
More infor­ma­tion will be com­ing soon!
See: https://www.oceandecade.org/events/88/High-Level-Launch-of-the-Ocean-Decade—First-international-Ocean-Decade-Conference